About Us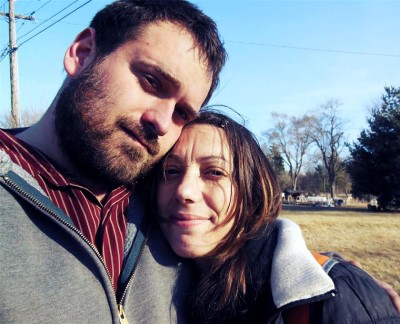 I chose the name 'Roots' because the nursery is lovingly located in the back yard of the home where I grew up. We have one acre here in the western suburbs of Chicago. This was my fathers garden. Growing up, I'd watched him build and dig and sweat every summer. He left pieces of himself everywhere, I still even use the makeshift greenhouse that he built 30 years ago.
We started growing flowering shrubs and perennials in 2010 as a hobby, and are still growing! Jon joined me the 2nd year when we decided to go full steam ahead, selling plants from the driveway. In 2014 we started selling plants on ebay and got a great response! So were excited to be continually offering new varieties of plants for sale as an online nursery.
Our plants are loved through and through and we hope it shows. We cherish healthy plants and happy customers.
From our back yard to yours!
Trish & Jon