Clay Fairy Houses – made by my son!
January 9th, 2013 by Trisha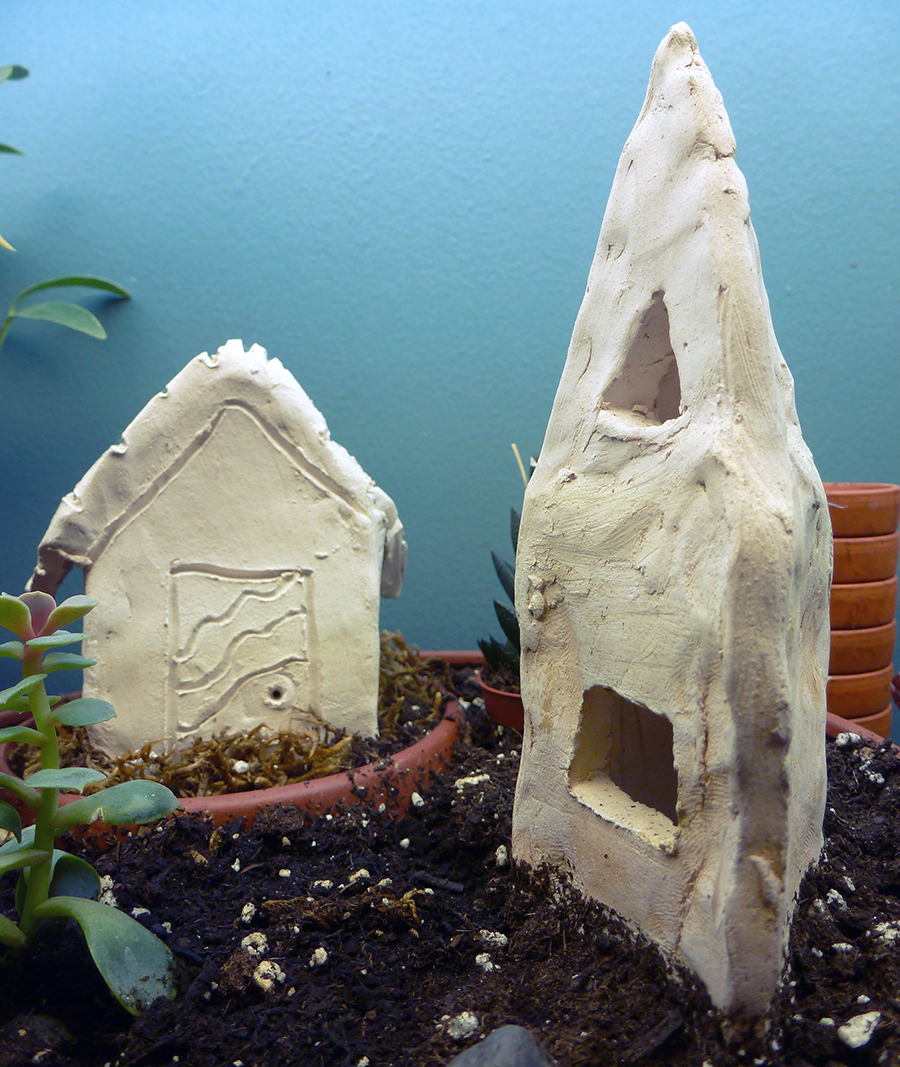 These fairy houses were hand crafted by my 17 year old son in his ceramics class. You can imagine my delight when my son called during the school day 'hey ma, im in ceramics class, what do you want'. The urge to rattle off a huge list was a struggle, but i managed to keep it at a fairy house and some mushrooms. I asked him not to glaze them, so I can eventually grow some chia seeds on them. This by far was the best mothers day gift ever. Made with love by my son 😀
Do YOU have any home made fairy garden items? Would love to see them. Post Below!