Contact Us
Wanna see whats up lately? Like Us on Facebook
Got Questions?
Email directly to contactrootsnursery@gmail.com
or fill out the form below.

Schedule
The nursery is from May until September, with weekend sales open to the public in May and June.
Please email to set up an appointment outside of our sale dates. Were usually out in the gardens all day, please give us a day to get back to you.
Sign Up on our mailing list to know when the sale days are.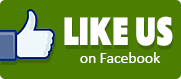 Every One Gallon in the Plant Nursery is STILL only $5
Sign Up on the Mailing List
for Sale Days and Updated Plant Availablity