This plastic bottle greenhouse was shared to us on our facebook page, and I just had to post it here. It constructed with plastic lemonade bottles they saved! It was a school project in Scotland and the internet is buzzing about its usefulness and recycleable interest. I don't know about you, but we go through TONS of plastic water bottles every week. It's a shame to waste that much plastic. This is such a great alternative to throwing them in the recycling bin. Download the pdf instructions here!
Plastic Bottle Greenhouse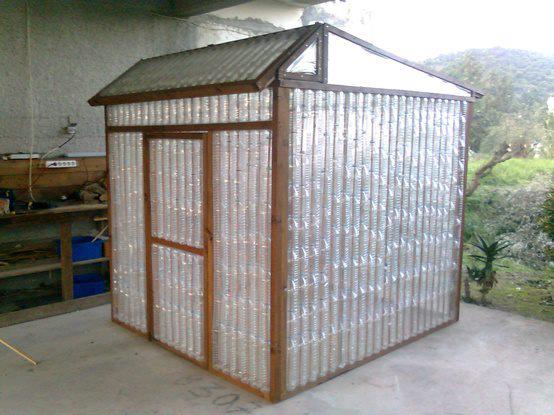 This project was also revised by Ana White. I am ultimately impressed by the huge recycling effort. It takes 1,000 bottles to create this greenhouse, and think of the man hours. Putting this together would be quite a task, but its worth the effort. To put our plastic back to good use. Here is Ana Whites instructions for a Plastic Bottle Greenhouse. She invited the world to get involved in this project. Its such a good idea, I think its catching on. Zakynthos Bottle Recycling in Greece has a whole facebook page dedicated to recycling bottles. Visit them to learn more about their recycling efforts.