So looking up more ideas on recycling old cans I came upon this!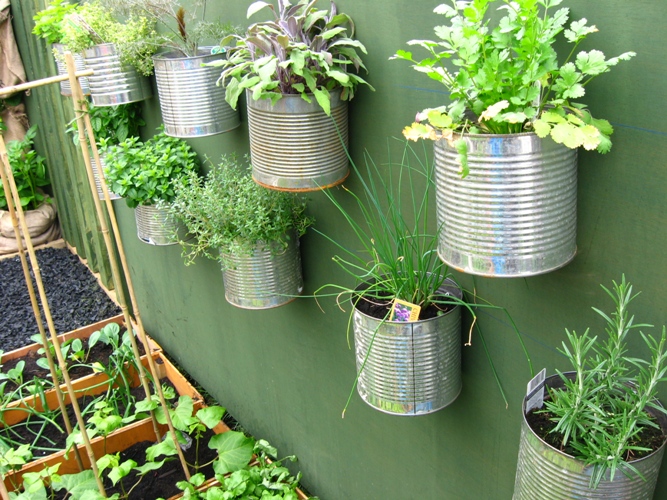 The last post on recycling cans used the cans to make garden lights.  This uses them as wall planters!  I am going to take this idea even further by painting the cans and using different sizes.  When I paint the cans, I plan on using outdoor paint so they last as long as possible. I plan on utilizing my local free cycle to get some of the larger cans, as pictured above.
Although the image above shows the cans being used for herbs, I may try doing this on the side of my house with wave petunias.  How nice would that look? A whole wall of petunias flowering!
As for drainage goes I think I will have a few rocks in the bottom of the cans so the excess water drains there, and the soil can wick up the moisture. Kinda like self watering!  That's the only way I can see the soil staying moist in full sun.
This idea was found @http://ewainthegarden.blogspot.com/2010/05/vegetable-garden-ideas.html
They also have this picture using burlap bags for larger veggies!