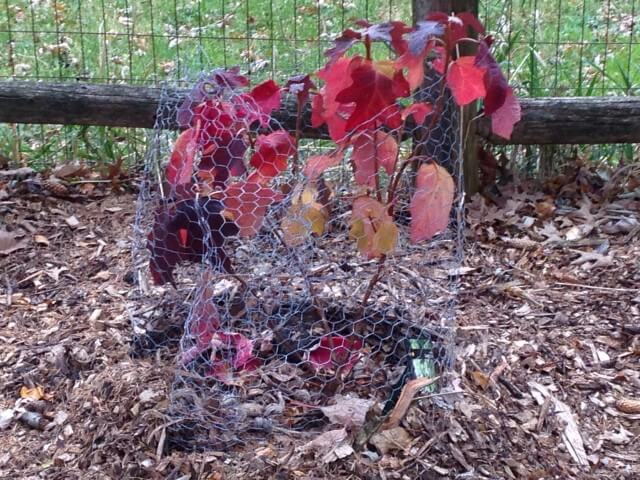 Before winter after fall, that one week before it really gets cold is the week to protect your new or in danger shrubs from them cute rabbits. I use 3′ tall chicken fencing. Burlap can also be used.
When protecting shrubs from rabbits, I find it important to use stakes or old utility flags bent in half to hold the chicken fencing in place, these are stuck into the ground.
All small shrubs/new trees should be protected if you have had any rabbit issues in the past.
Some shrubs should always be protected this was during the winter…
-viburnum carlessi
-hydrangea paniculata
-hydrangea quercifolia
-amelanchier (service berry)
-euonymus alatus (burning bush)
-fothergilla