So many great vertical gardens out there in so many styles, but my favorite has to be the pallet garden. Pallets are are so easy to come by in these parts, most garbage days you can grab one. The pictures have been floating around on the internet, but even with all of our ingenuity here 😀 we were scratching our heads over how to keep the dirt in. The secret has been revealed, along with one of the nicest pallet gardens I've seen out there.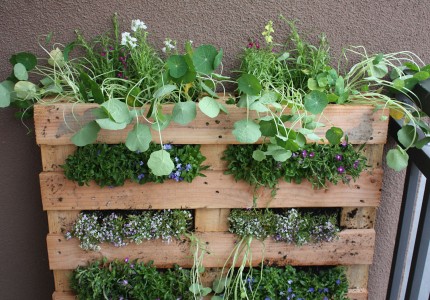 Source: lifeonthebalcony.com via Trisha Dingillo on Pinterest
Fern Richardson over at Life on the Balcony wrote full instructions with photos. Im loving her blog! The secret, cover the back with landscape fabric, lay it on its back, pack the dirt in and grow the plants straight out the front. Check out her instructions on How To Turn a Pallet into a Garden
Cant find a pallet for your pallet garden?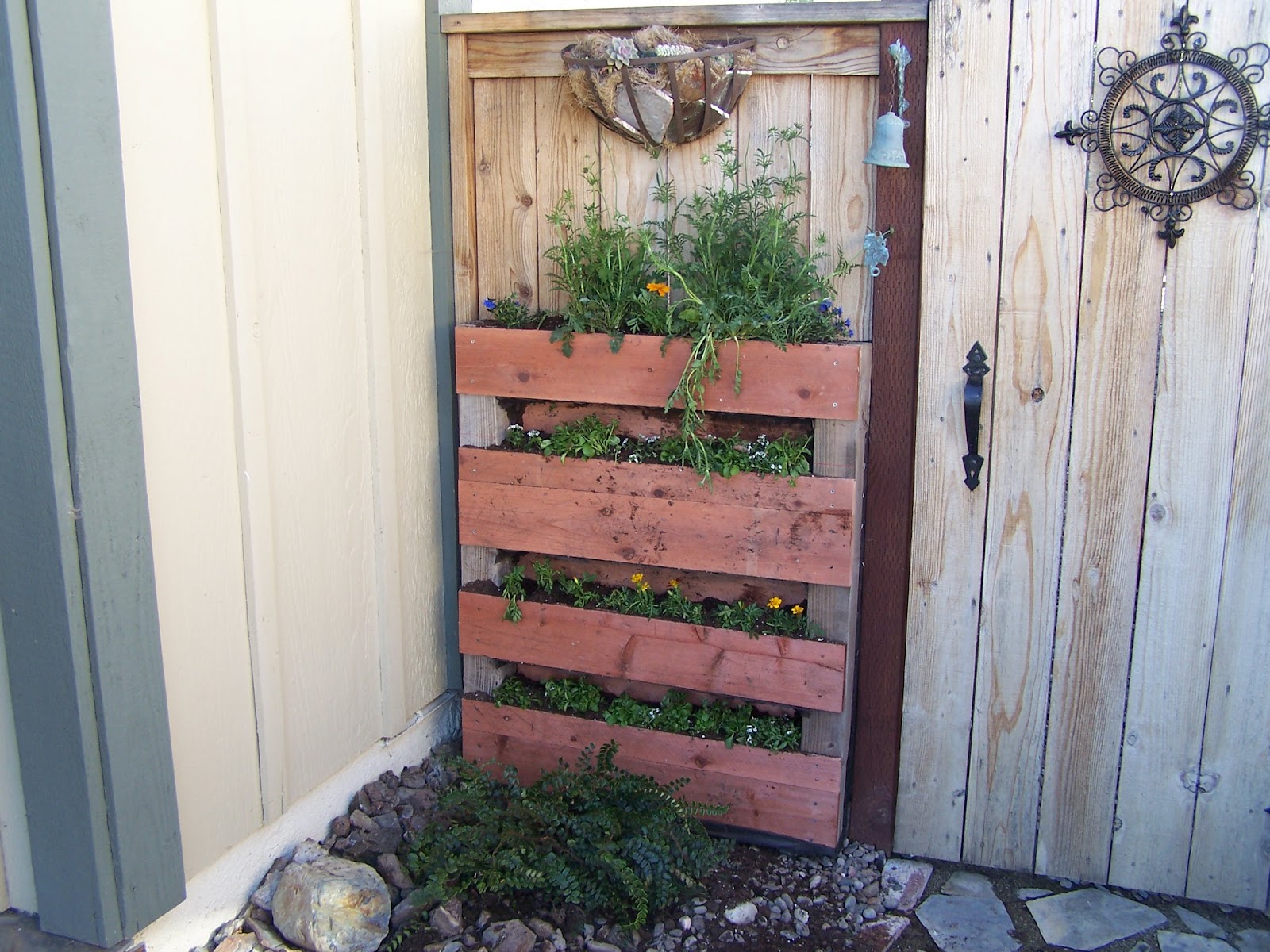 Source: laurmelashouse.blogspot.com via Trisha Dingillo on Pinterest
Laura commented on Ferns blog with a BEAUTIFUL alternative. MAKE it yourself. and were in luck because she wrote up her instructions too. Check out Lauras homemade Pallet Garden
My neighbor left us the biggest pallet Ive ever seen, so this wonderful project is in store for spring.