It's official!  2012 is now the warmest year on record for the US.  The record dates back to 1895!  And by the looks of it 2013 is already on track to tie or beat it!  Here are some interesting facts about this years weather.
                                      – 19 US states hit a record warm year in 2012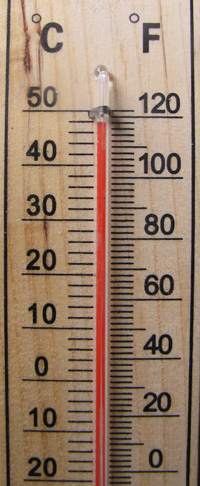 – Another 26 states held a "top 10 warmest year'
– 49 US states had above average temperatures, Alaska was actually cooler then average!
– About 99 million US citizens dealt with 10 or more days in triple digits
– Warmest spring on record, 2nd warmest summer, warm fall, and 4th warmest winter
– Driest year on record for the 48 as a whole according to NOAA/NCDC
– 9.2 million acres consumed by wildfires
– 11 Extreme disasters costing more than 1 billion dollars
– Greenhouse gasses reached all time high levels
–  Arctic ice melted much more than normal alerting scientists all over the world
– 82 Heat related deaths in the US and Canada
– More than average numbers of derechos (Large severe storms with powerful winds that sweep across the  US)