Do you want your yard to be beautiful but don't know where to start?
There are TOO many options and you're not sure exactly how to make it uniquely you?
If this sounds like what you're going through, download my…
Free 8 Page Gardening Guide
Check out what's inside!
The Planning Phase
What questions you should ask yourself before you design a garden.
Design Tips
Learn the 5 basic components of landscape design.
Plant Choices & Garden Plans
Our five Top Choice plants for each category, Large shrubs, perennials, shade plants, border plants and container annuals. Plus 2 predesigned garden plans to start you off.
Garden and Soil Preparation
Learn simple methods of weed removal to prepare your garden beds and how to get great soil.
Installation and Maintenance
You have one chance to plant your plants, learn how to do it right, and how to get them through their first year.
LATEST ON THE GARDENING BLOG
Jon prunes a 10 foot tropical indoor yucca tree. The tallest of the yucca species, Yucca Elephantipes is known to grow up to 30 feet tall with a 15 foot spread. This would occur in the outdoor natural habitat of the mexican desert. In the home its a little more tame, but pruning can help keep your yucca vigorous and healthy.
read more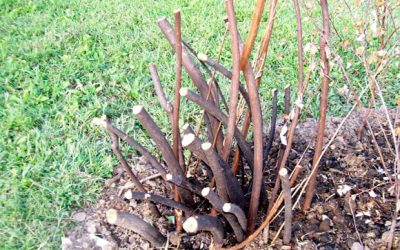 Pruning Spirea is probably one of the EASIEST things to do. In fact you cant really go wrong. Its...
read more