Vegetable Garden Layout
This vegetable garden layout was so much fun to create, I hope you enjoy it too!
The layout is based on companion plants from wikipedia. I love how flowers blend so beautifully with vegetables and I really wanted to incorporate that into my garden this year. Each plant helps each other grow and taste their best. Incompatible plants are separated into three sections spaced far from each other.
I drew a little mound to grow the cucumbers on because Ive done it in the past and it works well. Ive also grown cucumbers on a trellis and it also works well. The trellis' in this drawing was inspired by 17apart.coms branch trellis. Its simple, very inexpensive and so happening this year. Enjoy the vegetable garden layout! I hope you find it useful.
right click and save to your computer.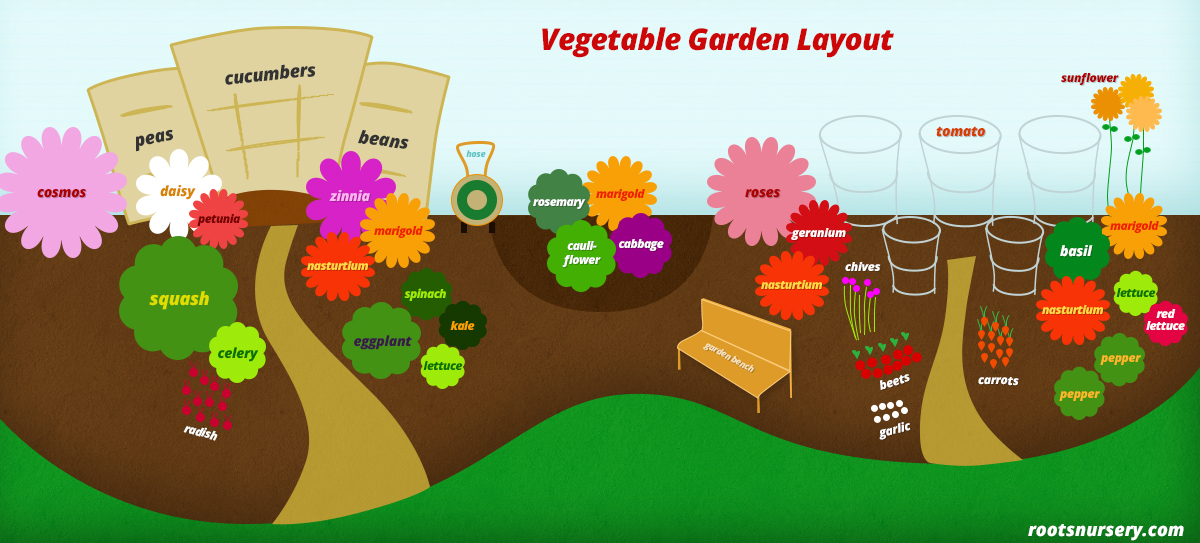 Dont have this much space? Learn about Square Foot Gardening