9 Creative Fairy Door Ideas You Can Do Yourself
January 1st, 2013 by Trisha

I'm OBSESSED with Fairy Gardens. Fairy doors, little mushrooms, garden Gnomes… obsessed.  I really have gone fairy garden crazy.

And rightly so.

After rigorous hours in the nursery moving massive amounts of soil, hauling pots, building cinderblock structures, its such a relief to sit and create something… small.

ahhhhh. my back thanks me.

Here are nine wonderfully creative fairy doors on pinterest, made with things you might find around your home. I was so inspired I scavenged my home for bits and baubles and made my own fairy garden doors! Hopefully it will inspire you too.

Can You Believe this Fairy Door is made out of Popsicle Sticks???craftster.org via Patricia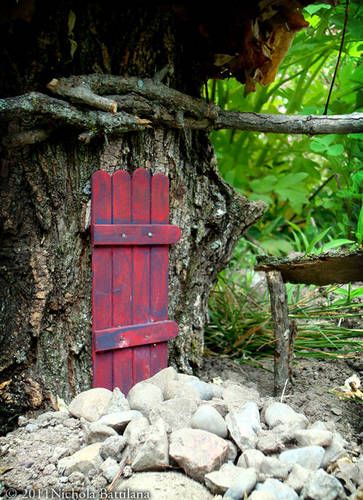 fineartmarketplace.com via Colleen
Fairy Door Made of an old hollow log: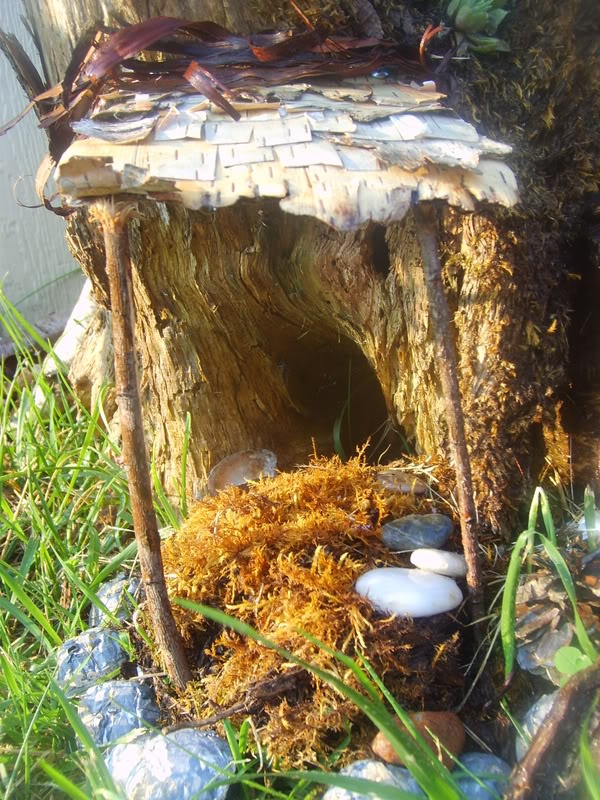 craftster.org via Colleen
Fairy Doors made out of bark and rocks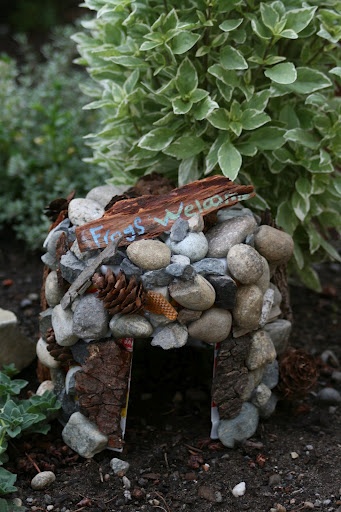 magicalchildhood.wordpress.com via Patricia
Fairy House with a Fairy Door Made from a pumpkin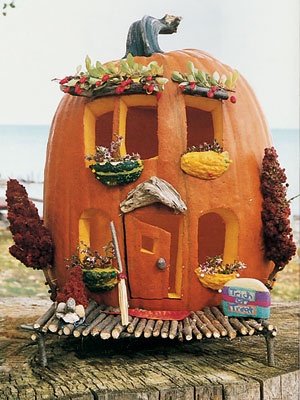 lifestyle.msn.com via Patricia
Fairy Treehouse Ladder Door

mytrendytykes.com via Patricia
Simple fairy entryway with twigs and pinecones.
flickr.com via Patricia
Fairy Ladder and door with twigs and hot glue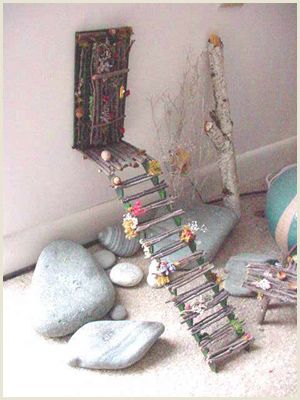 Popsicle stick fairy door with branches and old jewelry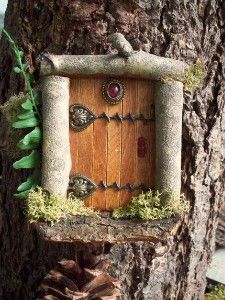 kaboodle.com via Patricia
More Fairy Garden Ideas?
This book is full of beautiful ideas for fairy gardens

Oh, some more awesome things. I told you I was obsessed.
I found this glow in the dark fairy door and window set on amazon. These are adorable. I may have to buy a bunch of these for my whole yard.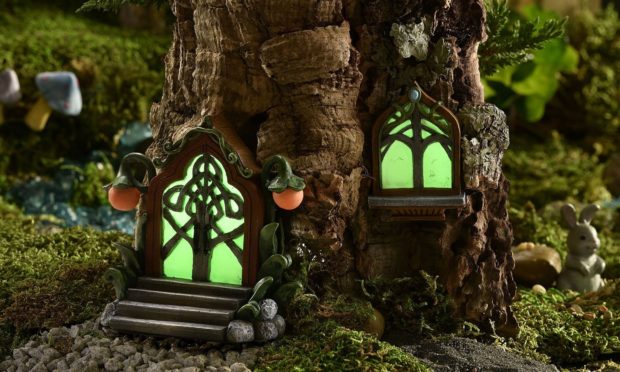 Here's a beautiful fairy door already done for you. Mushrooms and all.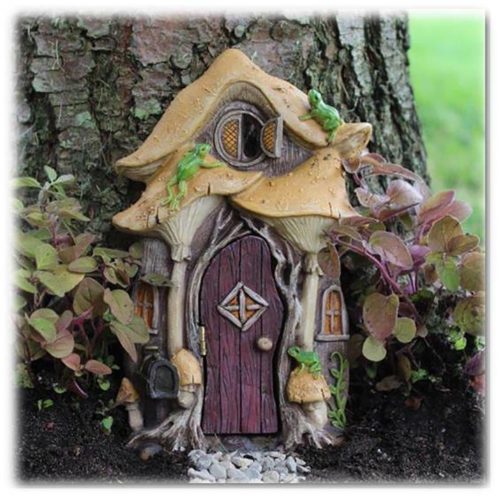 And one more. A gorgeous hobbit door.