When to Plant Vegetable Seeds
A good rule of thumb is to plant by temperature. We put together these handy charts for you to download and print. Refer to them often and enjoy healthy plants all season!
Print them out and glue them back to back. Makes a great gift for that special gardener friend.
Starting Seeds Indoors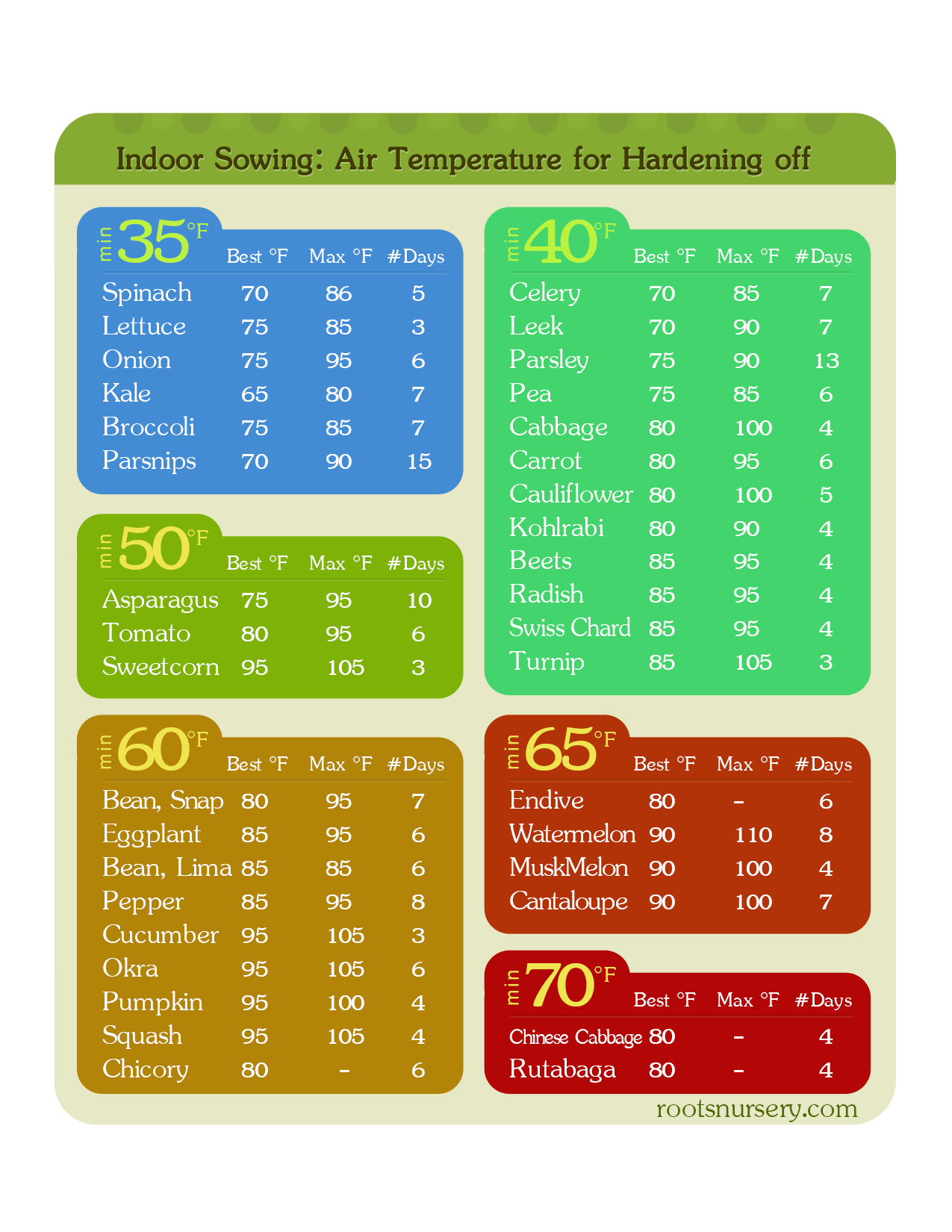 right click & save as
When starting seeds indoors, use this chart to know the minimum temperature you can start bringing plants outdoors to harden off. Instead of counting back from last frost date, I check historic weather data on Farmers almanac for temperature in my area, then count back the number of weeks indicated on the seed packet. A cold frame or hoop house is recommended for hardening off. Note: growth rate slows at very cold temperatures.
Direct Sowing Outdoors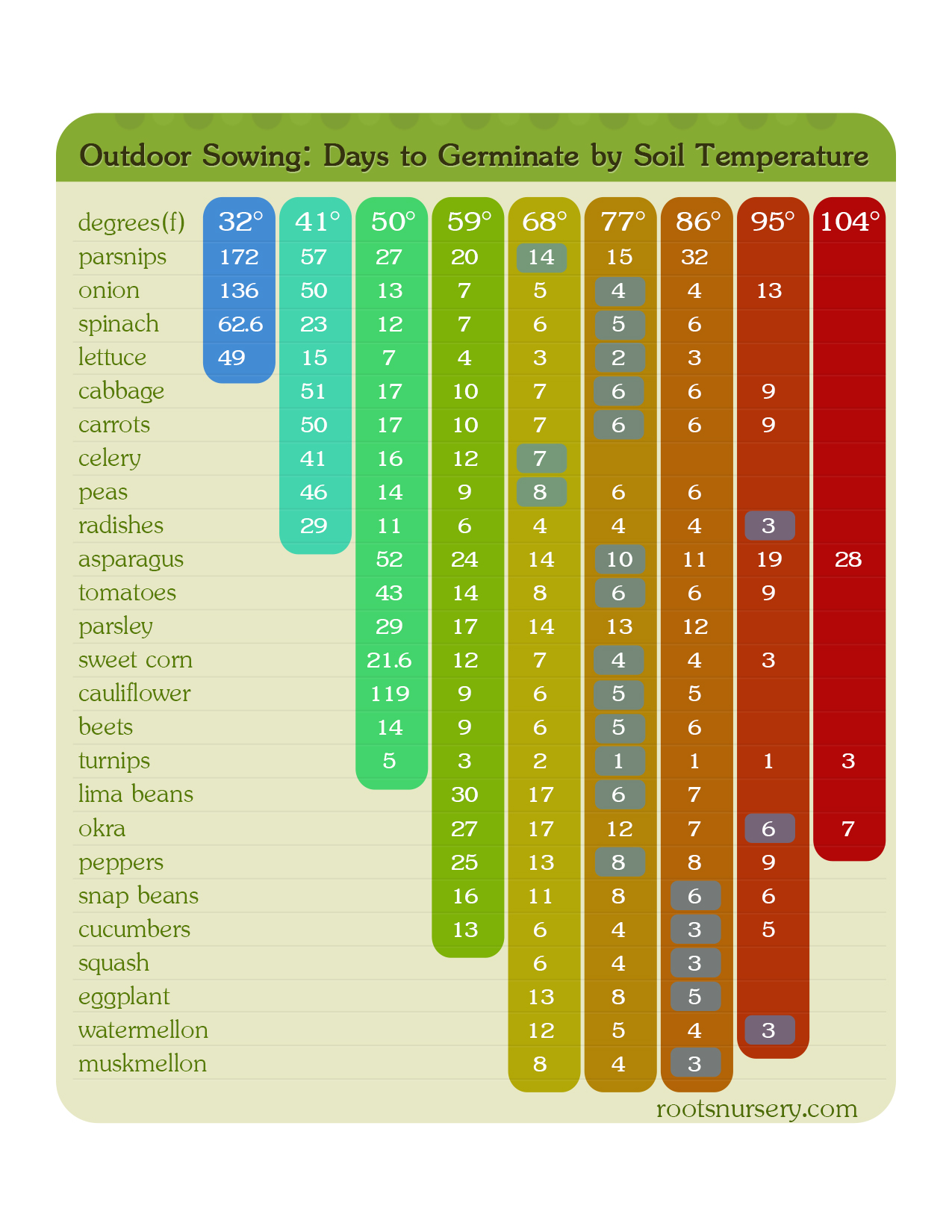 right click & save as
When direct sowing in the garden, check this germination chart, to estimate when by temperature to start seeds outdoors and how long it will take before you'll see anything popping up. Even in the garden, I'll build a hoop house over my raised beds. If the cold doesnt creep back in, rain and animals can still mess it all up.
---
Dont see your plant on the chart? Try these seed starting calculators.
Johnnys Seed Starting Calculator Seeds and flowers by last frost date
All Things Plants Calculator Vegetable seeds only by zip code.
---
Need more help growing great vegetables?
Jonathan White shares his methods to grow fantastic organic vegetables
after 20 years as a scientist & horticulturist.