Winter Garden: Cold Hardy Winter Vegetables
January 21st, 2013 by Trisha

Each January and February, through our frigid Chicago winters, my only real plan is to sit by the space heater. Until recently, when I saw a photograph of a snow covered cold frame filled with healthy green vegetables inside. I figured they must be in a more temperate zone and went on with business until I started waking up from dreams of harvesting carrots (this is true). So I began to research winter vegetables to find out just how cold tolerant they are. I figured, with a little planning, it might be possible to grow winter vegetables in our sub zero climate.

Heres what my research found. If we pay attention to overnight temperatures, grow the right plants, and monitor temperatures in a cold frame, it seems doable.
Winter Garden Vegetables Chart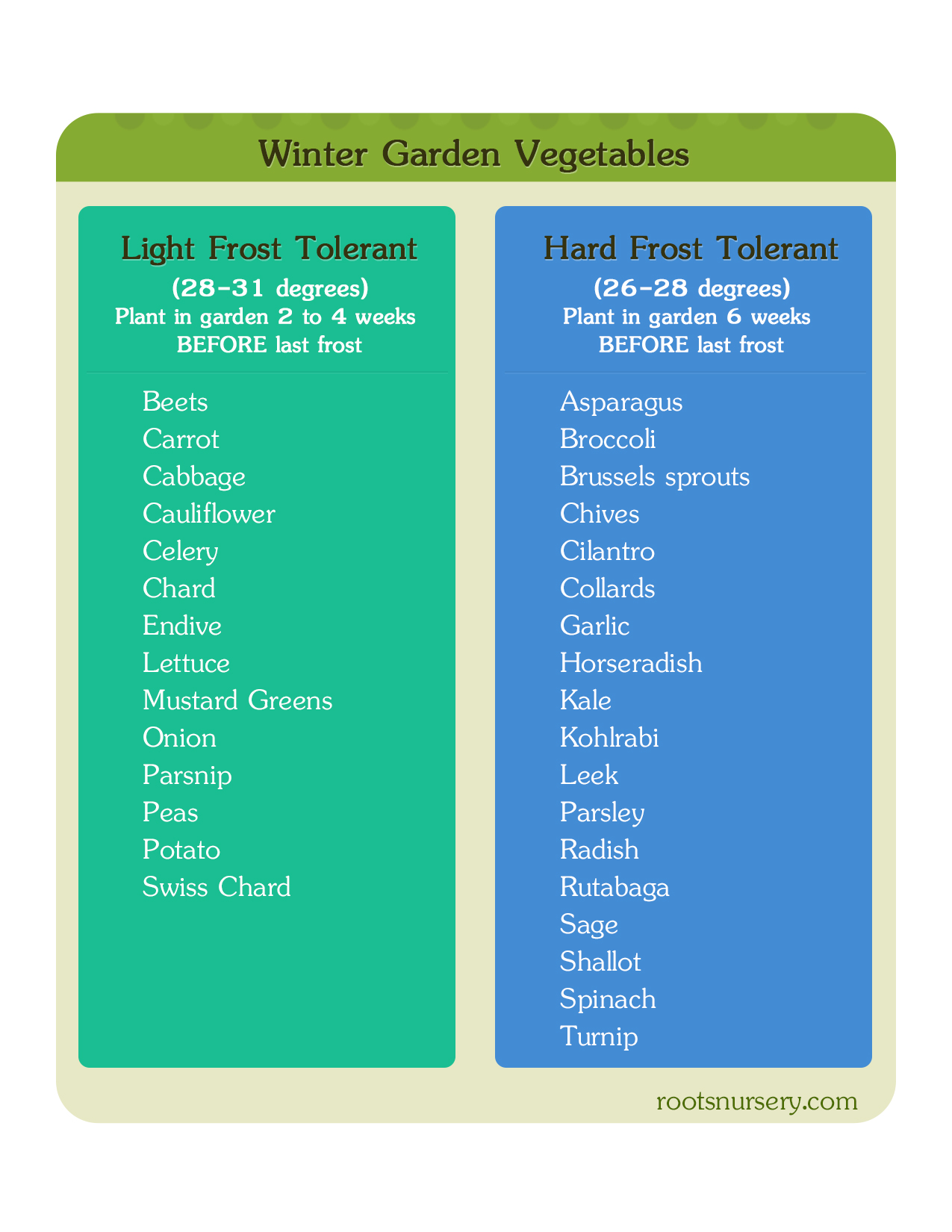 Two more seed starting charts here
I started to experiment with heat retention in the video below. If we can start flats of vegetable seeds indoors in late January and get them out into a cold frame by February/March, that would really be sweet. Even though the following experiment failed, I still believe its possible with the right plants and the right cold frame.
UPDATE: 2/9/12 Experiment status: Miserable failure
After monitoring the temperature in this in-ground cold frame, it seems to keep an average of 2 to 4 degrees warmer than a regular cold frame. I'd say not a good enough reason to dig a big fat hole in your yard, unless you dig way deeper. It snowed heavily covering the window and my son stepped right through it.Fortunately he was fine, but boy did i feel guilty.
I read about a double layer technique used by a commercial winter grower, so thats next in line for coldframe experiments.