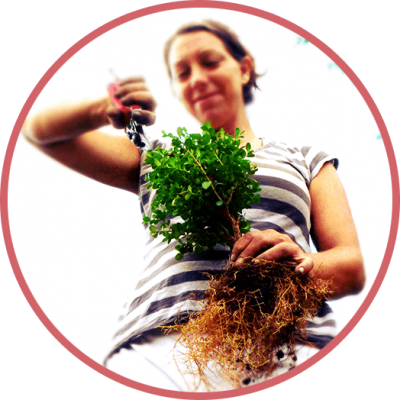 Hi, I'm Trish, and I started a nursery right here in my backyard.
I chose the name 'Roots' because (among other reasons) the nursery is located in the back yard of the home where I grew up.
We have one acre here in the western suburbs of Chicago. This was my father's garden. Growing up, I'd watched him build and dig and sweat every summer. He left pieces of himself everywhere, I still even use the tiny greenhouse that he built 30 years ago.
I started growing annuals, flowering shrubs, and perennials in 2010 as a hobby, and am still growing! I decided to go full steam ahead the next year, selling plants from the yard. I'm excited to continually offer new varieties of plants, to experiment with soil and new regenerative farming methods, and to learn improved propagation techniques.
Our plants are loved through and through and we hope it shows. We cherish healthy plants and happy customers.
From my backyard to yours!
Trisha