So this all started out today as I did some winter sowing.  While cutting milk jugs I wondered, could I adapt this into a indoor mini greenhouse?  Well,  I was all out of 1 gallon milk jugs, but I did have a cranberry juice bottle laying around!  So I washed out the bottle, grabbed a pair of scissors, and my trusty drill.  This is what I came up with!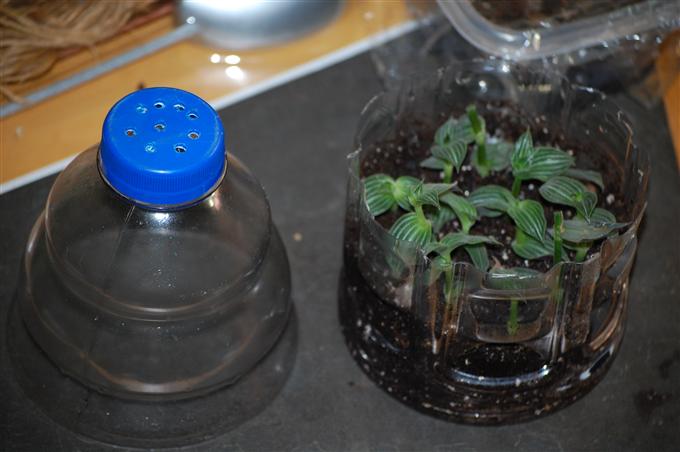 Drill some holes in the cap, or remove cap.  Cut the bottle open leaving enough room for dirt.  Place the top back on and see if its the size you want it to be.  If not, cut away more plastic from the top portion.  Fill with dirt, seeds, or cuttings! I chose cuttings here.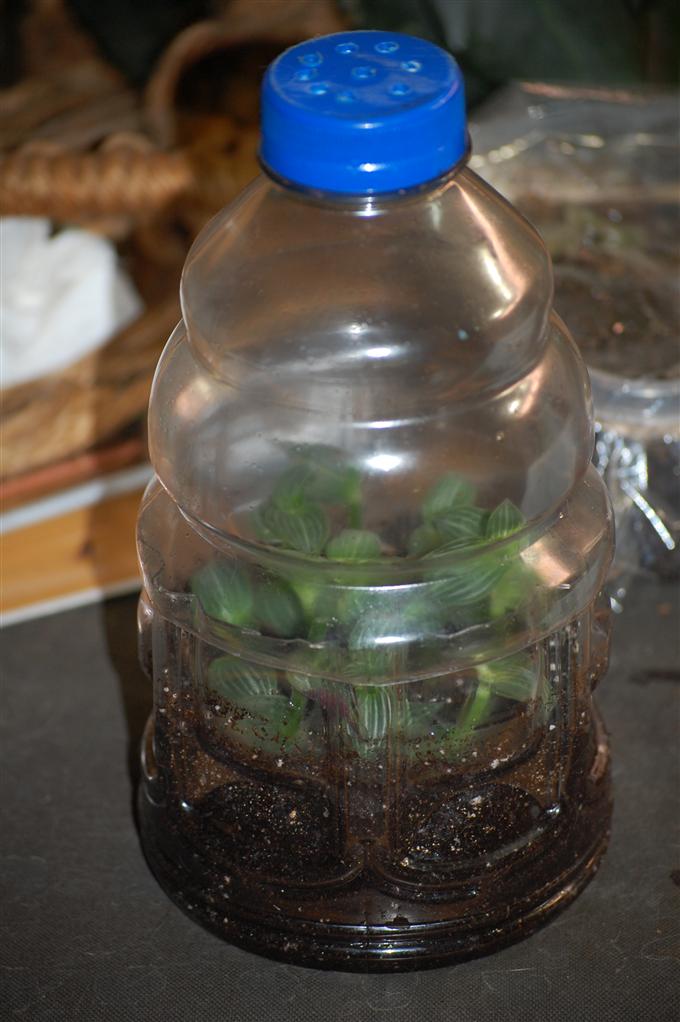 A little water goes a long way here so don't over water!  Place the top back on, open the cap at least 2x a day to let out excess moisture.  After these plants take root, I will pot them up, and stick some new cuttings back in my new mini greenhouse!
Another added convenience of this mini greenhouse?  Keeps my cats from eating my plants!