Check out what's inside!
The Planning Phase
What questions you should ask yourself before you design a garden.
Design Tips
Learn the 5 basic components of landscape design.
Plant Choices & Garden Plans
Our five Top Choice plants for each category, Large shrubs, perennials, shade plants, border plants and container annuals. Plus 2 predesigned garden plans to start you off.
Garden and Soil Preparation
Learn simple methods of weed removal to prepare your garden beds and how to get great soil.
Installation and Maintenance
You have one chance to plant your plants, learn how to do it right, and how to get them through their first year.
LATEST ON THE GARDENING BLOG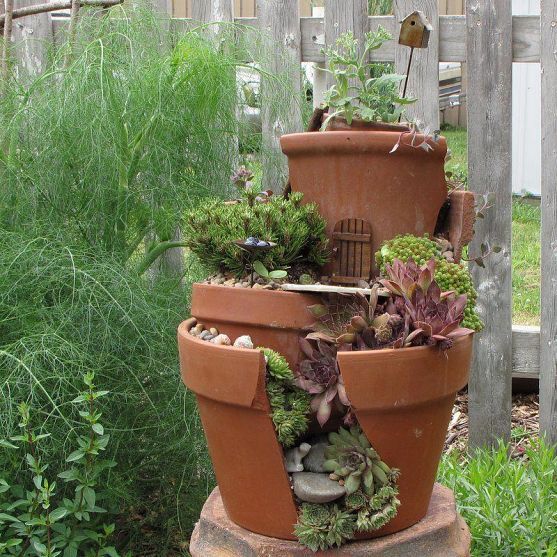 Broken pot fairy garden? Im listening... After finding the most amazing upcycling idea ever, I am...
read more