We'll Be Open Soon for 2015!
Sign Up and We'll Email You When We're Open
Perennial Flowers for Sale! Shrubs for Sale!
We're so excited
Spring is coming! When we open in May, we'll have a variety of gorgeous shrubs for sale and perennial flowers for sale right here on our website. We'll have more rare shrub varieties of Ninebark, Weigela, Forsythia, Lilac, Butterfly Bush, Viburnum, Sambucus, Smokebush and Hydrangea. Oh, man we went hydrangea crazy this year. And Perennials like hostas, brunnera, echinacea, geranium, hardy hibiscus, penstemon, red hot poker, shasta daisies, black eyed susans (the best varieties) and more!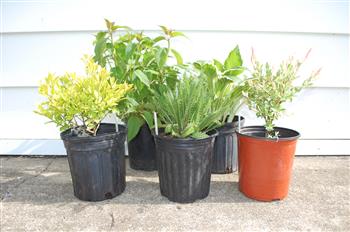 the plants may be sleeping
but were not!
We're busy preparing for the 2015 season. Stay connected through Facebook Like us! and tell us your gardening plans for this summer! REALLY! We want to know!
Dont forget to sign up if you want to know when our plants will be available. Because we have some awesome plants!
I dont want to miss it! Let me know when youre open