Even with a road closed and 40 degree weather, we had a great sale last weekend,
so were doing it all again!!! We're having a…
Huge Plant Sale!
Every One Gallon Plant still only $5!
Friday thru Sunday May 24th – 26th
from 9am to 6pm
We have loads of one gallon plants growing in beautifully for just $5 each. Plus we have a handful of 2 & 3 gallon ($10), 5 gallon ($20) and 10 gallon ($40) plants. These are top notch, award winning plants, at a really great value. Get an early start Friday morning at 9am for the first pick of our best plants!
The selection of 1 gallon plants ready now are…
Hydrangea 'Paniculata Grandiflora', Lilac 'Miss Kim', Weigela 'Bristol Ruby', Variegated Forsythia 'Kumson', Echinacea 'White Swan', Phlox Mixed Colors,'Blue Moon' and 'Bright Eyes', Chameocyparis Evergreen 'Kings Gold', St Johns Wort, Potentilla, Variegated Red Twig Dogwood, Karl Forester Grass, Golden Curls Willow Trees, Dwarf Blue Willow Bush, Penstemon 'Husker Red', White Coneflower, Speedwell 'Gilles Van Hees', Dwarf Iris 'Cherry Garden', Ladys Mantle and more.
We have larger plants too! Red Twig and Yellow Twig Dogwood (3 gal), Flowering Quince (5 gal), Golden Vicary Privet (10 gal), Yoshino flowering Cherry Tree (10 gal) plus fairy gardens and MORE!
Directions:
From North Avenue between Main Street/Glen Ellyn Road and I-355, turn south on Glenrise Avenue (Suburban Tire). Head south 3 blocks to the south east corner of Glenrise and 2nd.
or set your gps to 1N475 Glenrise Avenue, Glen Ellyn, IL.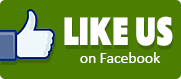 Every One Gallon in the Plant Nursery is STILL only $5
Sign Up on the Mailing List
for Sale Days and Updated Plant Availablity